---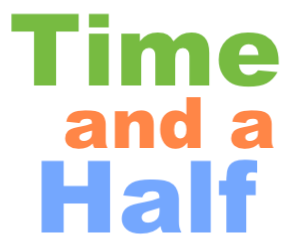 According to the Fair Labor Standards Act, most employers are required to pay you at least time and a half for hours worked above 40 hours in a week.
As long as you are under the 40 hours, employers are not required to pay you time and a half for holidays, but many reputable employers pay it anyway.
With this Time and a Half Calculator, you can calculate what your time and a half hourly wage will be, based on your normal hourly wage.
To get started, please enter your normal hourly wage below, then click the Time and a Half button.
Below are some examples of hourly salaries that our Time and a Half Calculator can answer for you.
---
Copyright
|
Privacy Policy
|
Disclaimer
|
Contact